SAFFRON CHIA PUDDING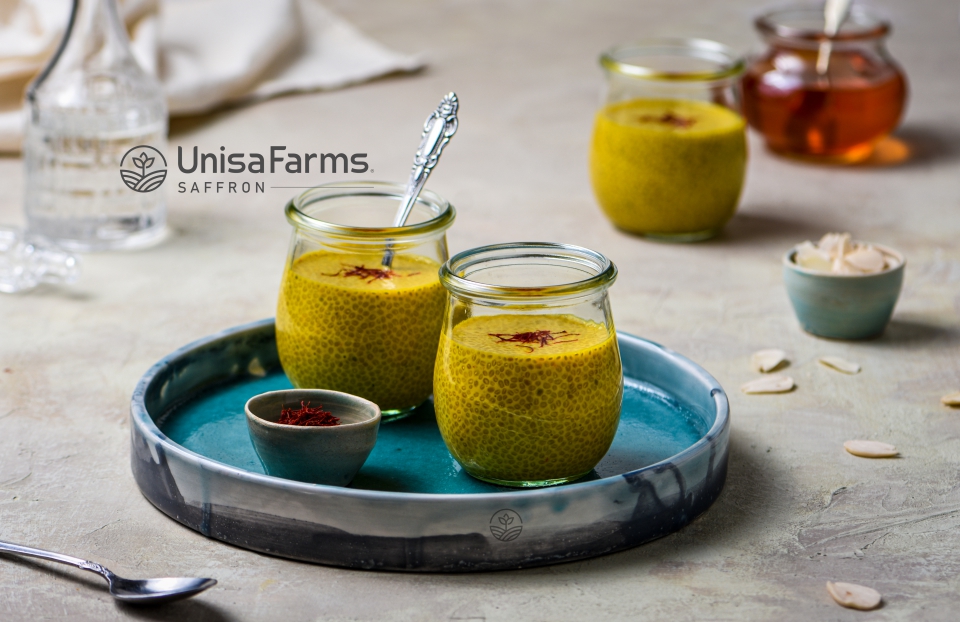 1/4 cup white chia seeds
1 cup milk
2 tbsp maple syrup, or honey
1 tbsp rose water
1/8 tsp ground saffron, brewed in 1 tbsp hot water

TO SERVE:
Saffron threads, as a garnish

Measure out all ingredients and pour into a mason jar and stir. Cover and put in the fridge to set overnight (or at least 6 hours). If you feel it's too thick, add a little more milk and put it back in the refrigerator for 15 minutes or so before eating.
Take the saffron chia pudding out of the fridge, stir it, decorate with saffron threads, and enjoy!