SAFFRON, LEEK, AND POTATO SOUP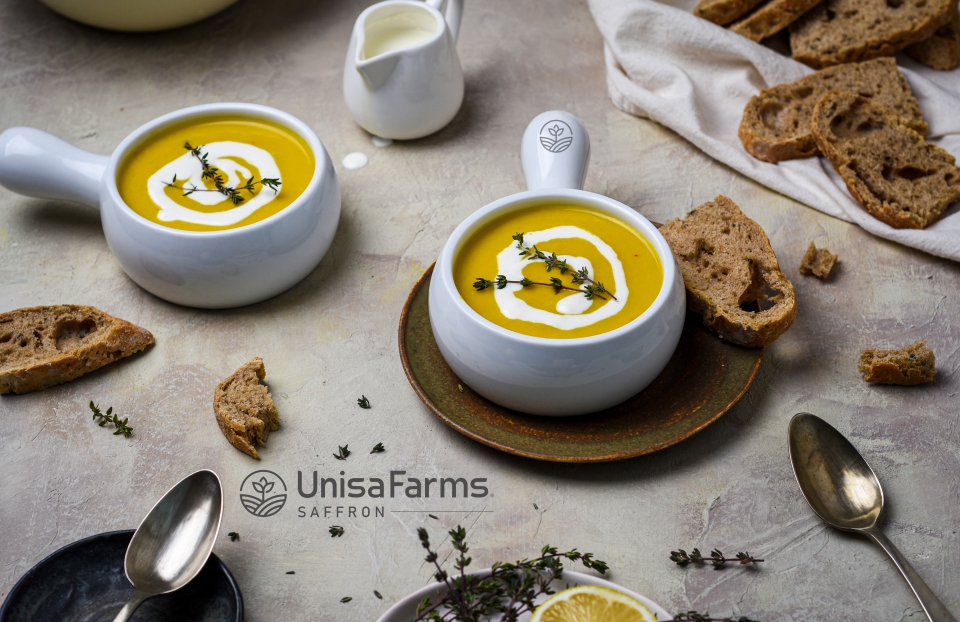 INGREDIENTS
4 large leeks
1 medium onion, chopped
2 medium potatoes, peeled and diced
50 g butter
3 cups chicken stock
1 cup milk
0,5 g saffron, brewed in 2 tbsp hot water
Salt and pepper

TO SERVE:
Cream
Fresh chives or fresh thyme

Begin by trimming the leeks, discarding the tough outer layer. Split them in half lengthways and slice them quite finely, then wash them thoroughly in two or three changes of water. Drain well.
In a large saucepan, gently melt the butter, then add the leeks, onions and potatoes, stirring them so they get a nice coating of butter. Season with salt and pepper, then cover and let the vegetables sweat over a very low heat for about 15 minutes.
After that, add the stock, bring to simmering point, cover and let the soup simmer very gently for about 20 minutes or until the vegetables are soft, then add the milk and simmer for 7-10 minutes.
Tuen off the heat and leave it to cool a little, then blend it to a purée. Now return the soup to the saucepan, add brewed saffron and reheat gently, tasting to check the seasoning. Add a swirl of cream before serving and sprinkle with freshly snipped chives or decorate with thyme sprigs.